Zelenskyj calls on the Americans to maintain "steadfast unity" until peace is reached
Ukrainian President Volodymyr Zelenskyj urged the Americans to do so "Keep a constant unit" Until peace is "restored" in Ukraine, while the United States will hold crucial midterm elections on Tuesday, the outcome of which could affect Washington's support for Kyiv.
In a video address from Kyiv, upon receiving the US Medal of Freedom, Zelenskyy declared: "I ask you to maintain a solid unity as it is now until the day when we will hear all the important words, that we dreamed of. until we hear that Finally peace is established".
Zelenskyy thanked US President Joe Biden "and both parties in Congress and every American citizen" for their significant financial, military and diplomatic support to Ukraine since the war began on February 24.
Washington has been Kiev's main ally for the past eight months, imposing heavy sanctions on Moscow and much of Russia's economy, supplying Ukraine's military with HIMARS precision artillery systems and other military equipment, and even providing vital intelligence on the ground.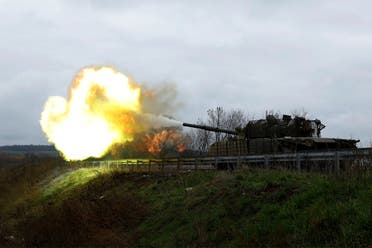 Ukrainian army on the front lines against the Russians
In mid-May, the US Congress paid $40 billion to support the war effort in Ukraine.
In his speech today, Zelenskyy also emphasized that receiving the Philadelphia Medal of Freedom was a "great honor", but that he wanted to dedicate this award to "all the women and men of Ukraine" who "only show defeat to the largest authoritarian regime in the world". will come in Ukraine." .
He highlighted the "heroic soldiers," "volunteers," and "energy sector workers who are repairing the power grid to keep it safe for the population after Russian missiles and Iranian drones hit power plants."
"Freedom for us is the keyword that truly unites all Ukrainians," he claimed in the 10-minute video.
Extension of the Grain Export Agreement
In a different context, Zelenskyy today told the US ambassador to the United Nations to do it Extension of the Grain Export Agreement It crossed the UN-brokered Black Sea and resulted in the lifting of the blockade of three major Ukrainian ports.
"It is imperative that the Grains Agreement continues into the future. Ukraine is ready to remain the guarantor of world food security," Zelenskyy wrote on Telegram after talks in Kyiv with Ambassador Linda Thomas Greenfield.

#Zelenskyj #calls #Americans #maintain #steadfast #unity #peace #reached