Turkey arrests 27 Gülen supporters, including two officials
On Tuesday, Turkish authorities announced the arrest of 27 people, including fired soldiers, suspected of having links to Fethullah Gülen, accused by President Recep Tayyip Erdogan. Attempted coup in July 2016.
Official Anadolu Agency reported that those 27 people, including a general and two army officers who were sacked during purges after the failed coup, were arrested in Ankara and Istanbul, while searches for seven others are ongoing.
The operation, which took place in five Turkish provinces, targets members and sympathizers of the "FETO terrorist organization" (the name Ankara uses to refer to the Gülen movement), inside the military and judiciary.
A previous campaign last October led to this More than 700 people were arrested They are suspected of involvement in the movement's funding activities.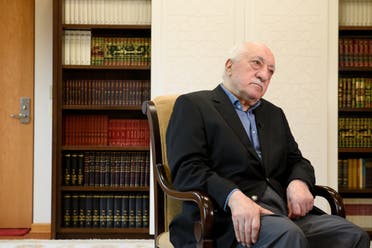 Fatullah Gul
Gülen, who has lived in the United States for more than twenty years, was a longtime Erdogan ally until 2013, when he released audio recordings accusing the government of corruption when Erdogan was still prime minister.
Erdogan believes 81-year-old Gülen is the instigator of the July 2016 coup attempt.
Since then, the Turkish authorities have arrested more than 300,000 people, including members of the police, judiciary, army, intellectuals and journalists.
Turkey is asking Sweden and Finland to extradite Gülenists living on their land as a condition of Turkey's parliament approval. The two countries joined the North Atlantic Treaty Organization.

#Turkey #arrests #Gülen #supporters #including #officials