The worst scenario is emerging. Ukraine faces darkness and darkness
Despite recent assurances from some Kiev city officials in the past few hours, a "worst-case scenario" is still looming.
Sergei Kovalenko, CEO of Yasnu, a major utility in the capital, announced on his Facebook page that the country is facing a deficit of 32 percent electricity supply expects to describe the matter as force majeure today, Monday.
At the same time, the national energy authorities have warned of a planned power outage, but also pointed to the possibility of further restrictions in Kyiv and the surrounding area, as well as in six other regions of the country.
"worst case scenario"
The warnings followed comments by Kyiv Mayor Vitali Klitschko, who urged residents to "think of everything," including Worst case scenariowhere the capital loses electricity and water supplies.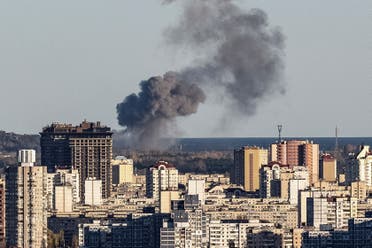 from Kyiv
"If you have a large family or friends outside of Kyiv, where there is an independent water supply, stove, heating … please consider the possibility of staying there for a certain period of time," he said in a television interview .
However, Roman Tkachuk, security director of Kyiv City Council, confirmed yesterday that authorities are doing everything in their power to limit the impact of ongoing Russian attacks on vital infrastructure in the capital and other Ukrainian regions.
Ukrainian authorities fear that as winter approaches, conditions for civilians and military personnel will deteriorate and temperatures will drop dramatically amid power plant cuts, which could worsen the situation in the country, which has entered the ninth month of the conflict the Russians.
It is noteworthy that since last month Russia has intensified its strikes against Ukrainian infrastructure and power plants in response to Kiev's counterattack in the east and south against Russian forces, which resulted in damage of more than 30% of power gas stations and deprived 4, 5 million people the electricity.

#worst #scenario #emerging #Ukraine #faces #darkness #darkness