The return of the "Islamists" to Sudan.. Why was the evidence collected?
cut Abdel Fattah Al-Burhan, Chairman of the Sovereign Council and Commander of the Sudanese Armed Forces Doubts for sure stressed yesterday that there is no return of the Islamists to power, nor to the dissolved National Conference chaired by Omar al-Bashir.
He also stressed the army's absolute loyalty to the homeland and not to any party or political party, raising many questions about the reason and timing of this conversation.
However, the answer to these questions became clear a few days ago in the Sudanese arena.
mobilizes its followers
The disbanded party returned a few days ago to mobilize its supporters in front of the UN mission headquarters and to oppose international mediation aimed at solving the crisis in the country and conciliating views between the parties.
Recently, a broad debate has also been sparked, particularly by the civilian opposition, about the return of Islamists and their intrusion into the joints of the state and its institutions, from the army to the judiciary.
This controversy erupted with the issuance of two court decisions invalidating the decisions of the Empowerment Removal Committee and dissolving the General Federation of Sudan Trade Unions and the Bar Association.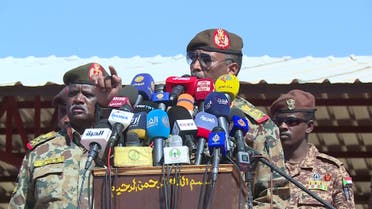 Commander of the Armed Forces, Abdel Fattah Al-Burhan
On November 1, the Supreme Court overturned the decision of the June 30, 1989 Committee to Dismantle the System and Restore Public Funds, which dissolved the union.
Previously, a resolution was passed dissolving the Steering Committee formed by the Freedom and Change forces to govern the Bar Association.
reaction of the Congress party
However, yesterday's evidence blocked all interpretation and warned the National Congress and the Islamic Movement against harming the army or others.
Meanwhile, the Al-Burhan party reacted immediately, writing on its Facebook page yesterday: "You surely know that the armed forces are loyal to the organization" to which the Islamists belong.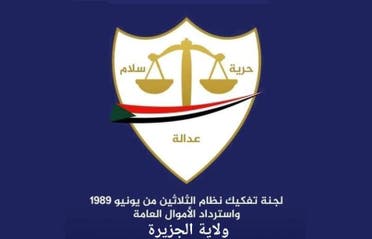 Committee to Dismantle the Bashir Regime
It is noteworthy that after the army overthrew the Bashir government in 2019, after months of popular protests, the authorities dissolved the Congress party and banned its participation in political life for ten years.
But the party is still trying to navigate the political arena. About a week ago, thousands of Islamists gathered to protest against the international mediation trying to pull Sudan out of the crisis.

#return #Islamists #Sudan. #evidence #collected