The Ministry of Knowledge ignites a fire in Iraq. Parliament postpones research!
After encountering the Science Service Bill or what is knownconscriptionpresented by the parliamentary Security and Defense Committee, a wave of widespread criticism from the population and the media, the Iraqi parliament this Sunday announced the postponement of research on the project.
In a statement, he indicated that the first reading of the bill was postponed to the next session on Tuesday without any reason, an Al-Arabiya/Al-Hadath correspondent reported.
Meanwhile, MP Sakfan Sindi, a member of the Defense Committee, said that "legislation is necessary because there are terrorism-related risks in the country."
It applies to every young person
For their part, MP Yasser Iskandar and Tut (who also sits on the Security and Defense Committee) made it clear that the law, if passed, will force any young Iraqi between the ages of 18 and 35 to self-detain for a maximum period of 18 months Report. and at least 3 months, depending on the performance, scientific knowledge of the person concerned.
He added that "the application of the conscription law will come after its passage and two years after its publication in the Iraqi Gazette," noting that those entering the service will earn a monthly salary of between 600 and 700,000 dinars (approx $480) received), according to what AFP reported.
On the other hand, some people are exempted under certain conditions, especially the only son or the sole breadwinner of the family.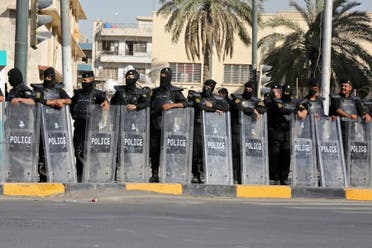 From Baghdad (Archive – AFP)
angry campaign
Thousands of Iraqis, however, disagreed with their proxies and instead launched a broad media campaign of criticism against him.
So many MPs. They also criticized him themselves. Yezidi MP Saeb Khader said in an interview with AFP that "the militarization of society will not create love for the homeland".
In turn, former Electricity Minister Louay Al-Khatib tweeted that in a country where four out of ten young people suffer from unemployment, rather than passing this law, it would make more sense to "provide vocational training centers for young people and make them compulsory to do so they acquire skills that will help them develop their competencies and engage them in Iraq's reconstruction projects." .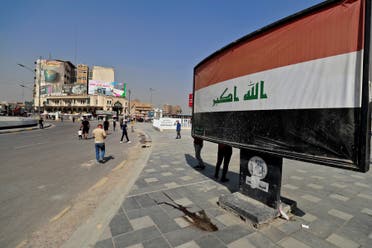 From Baghdad (AFP)
The text of the law, suspended 20 years ago, was first presented in 2021 during the previous government's term of office, but never saw the light of day.
It is noteworthy that compulsory military service in Iraq began in 1935, during the royal era, and then ceased to function in 2003, that is, after the overthrow of Saddam Hussein's regime after the American invasion
Since then, however, the country has gone through many developments, from cult wars (2006-2008) to the spread of ISIS and the occupation of large parts of the country (2014-2017), before its influence waned 5 years ago.

#Ministry #Knowledge #ignites #fire #Iraq #Parliament #postpones #research