Surprise.. Corona caused the spread of another dangerous, life-threatening infection
In a frustrating summary, a World Health Organization report, based on data collected from 87 countries in 2020, showed that the year the outbreak of the coronavirus pandemic began, there was also an increase in bacterial resistance Drugs that cause infection in the bloodstream, even antibiotics, are used as a last resort.
Overuse or abuse of antibiotics has contributed to microbes becoming resistant to many drugs, while the pace of development of alternative therapies is alarmingly slow.
dangerous infection in the bloodstream
Participants in the report said Friday that high resistance levels of over 50% have been found in bacteria that normally cause serious, life-threatening infections in the bloodstream in hospitals, such as Klebsiella pneumoniae and a species of stagnant bacteria.
Such infections usually require "last resort" treatment with antibiotics, which are drugs used when all other antibiotics have failed.
dr In turn, Karmim Pessoa-Silva, director of the World Health Organization's antimicrobial resistance surveillance system, told a news conference that antibiotic resistance rates are still very high, but antibiotics used as a last resort have only recently lost their effectiveness.
"We have a very limited window of opportunity… to deal with this threat," she added.
Although concerted efforts have been made to reduce the unwarranted use of antibiotics, the pace of new research remains slow.
While factors such as effort, cost, the time required for a new antibiotic to be approved, and a limited return on investment deterred drug makers because the drugs must be inexpensive and were originally designed for minimal use to reduce drug resistance.
As a result, there are a few biopharmaceutical companies that have the lion's share of antibiotics research and development, while other, larger companies focus on more profitable markets and products.
There are only a few large companies in this area compared to more than 20 companies in the 1980s.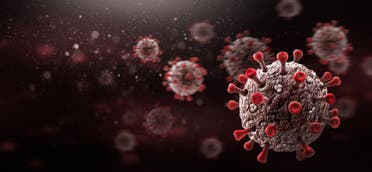 Bacteria (expressive – iStock)
main cause of death
It is noteworthy that an important global analytical study, the results of which were published this year, indicated that 1.2 million people died in 2019 from infections caused by antibiotic-resistant bacteria, making them one of the leading causes of death worldwide, and is caused in larger numbers than before by HIV, HIV/AIDS or malaria.
In addition, the participants in the WHO report indicated that further research is needed to determine the reasons for the increase in the resistance of these bacteria to antibiotics during the study period and to find out how this is linked to the increase in antibiotic use during the pandemic.

#Surprise. #Corona #caused #spread #dangerous #lifethreatening #infection