Russia continues to meddle in US elections… report revealed
Russian-backed cyberattacks aimed at influencing outcomes are back Midterm elections in the US.
The American newspaper The New York Times revealed that fake accounts have launched a campaign to influence the results of the US midterm elections, suggesting that a Russian agency interfering in the US elections of 2016 and 2020 is corrupting its practices now repeated.
The newspaper's report also states that these accounts are flagrantly launching a massive smear campaign against US President Joe Biden and other prominent Democrats.
These accounts also lamented the use of US taxpayer money to support Ukraine in its war against Russian forces.
Agency based in Saint Petersburg
The report points out that the account was previously connected to the same secretive Russian agency that meddled in the 2016 presidential election, and again in 2020, the Saint Petersburg-based Internet Research Agency, according to cybersecurity group Recorded Future.
Cybersecurity specialists and researchers believed that part of what is happening is a new Russian effort aimed at stoking anger among conservative voters and increasing confidence in the American electoral system, as well as the Biden administration's extensive military aid to the to undermine Ukraine.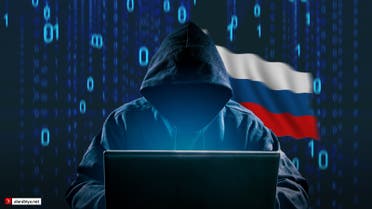 expressive
Suspension of aid to Ukraine
"Obviously they're trying to push for a cut in aid and money to Ukraine," said Alex Blitsas, a former Pentagon intelligence chief and now with the Providence Consulting Group.
The new campaign specifically targeted Democratic candidates in the hottest races, including Senate seats in Ohio, Arizona and Pennsylvania, as Republican majorities in the Senate and House of Representatives could help stem Ukrainian aid and boost Russia's war effort.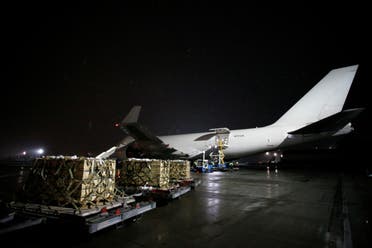 US military aid arrives in Ukraine in February 2022 – photo by Reuters
misinformation
Last month, the FBI and the Cybersecurity and Infrastructure Security Agency warned of the risk of misinformation being spread through "web media channels, online magazines, messaging apps, fraudulent websites and emails…" The results are misleading. The vote may have been hacked or tampered with.
The agencies urged people not to like, discuss or share posts from unknown or questionable sources online.
Russia, China and Iran
Additionally, social media platforms and researchers tracking disinformation have recently uncovered a variety of campaigns by Russia, China, and Iran.
The agencies did not provide detailed information about Iran and China's deceptive campaigns, but clearly focused on the Russian campaigns, which are clearly targeting American voters.

#Russia #continues #meddle #elections.. #report #revealed