No lunch, no travel, no donations… Musk "squeezes" Twitter's expenses
Before Elon Musk bought Twitter last month, company executives had collected hundreds of thousands of dollars in travel bills to submit to the company for payment, but when Musk took over the company, he refused to reimburse travel companies for those bills, according to the newspaper. "The New York Times" American.
Musk's employees said the services were not approved by him but by the previous company's management and that his employees have since avoided speaking to travel agents.
Since completing Twitter's $44 billion acquisition, Musk has launched a massive cost-cutting campaign.
Layoffs, layoffs and new hires
He first laid off half the workforce at the 7,500-strong company, laying off workers and continuing the layoffs through Monday. But he also conducted a thorough review of all other types of expenses at the company and instructed employees to review external expenses, renegotiate them and, in some cases, not pay them at all, said eight people familiar with the matter.
Musk and his advisors focused on the computing costs underlying Twitter's core infrastructure, travel expenses, software services, real estate, and even the company's fancy office food.
Twitter's spending dropped as a result of these actions, but the moves sparked complaints from insiders, as well as some vendors who owed the company millions of dollars in late payments.
Musk's actions reflect the financial pressures Twitter is facing. Musk secured $13 billion in loans to buy the social network. Total interest payments on this debt exceed $1 billion annually.
financial difficulties
Twitter has long struggled financially, often losing money and struggling to keep up with competitors like Facebook, Google, and Facebook, which effectively make money from advertising.
Some advertisers have paused advertising on Twitter while they investigate Musk's ownership.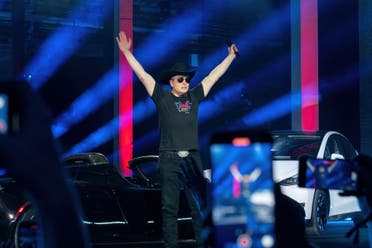 Elon Musk (Archive – France Press)
Musk told Twitter staff that "the economic picture ahead is horrible" and that bankruptcy could be one of the options for the company.
Twitter's past executives have attempted to propel the company into profitability through a variety of strategies, from the distribution of live video to a range of audio areas.
But Musk's plan was tougher, and he enlisted allies from his other companies, including longtime confidant Antonio Gracias and former director of electric carmaker Tesla, Jared Birchall, head of Musk's family office, and Steve Davis, who oversees Mr. Musk's tunnel project. The Boring Company – See about the work of managing Twitter. Their policy was simply to cut costs.
Real or fictional employees?
Those policies have led to mass layoffs at Twitter this month. And behind the scenes, no expenses are off the table. People familiar with the matter said Twitter's finance staff, who have been significantly reduced, have been instructed to search the company's expense and employee expense reports "line by line."
They were specifically asked to ensure staff and their expenses are "real people and real expenses," they said.
Three people said he also studies the company's office leases. Twitter leases office space around the world, and layoffs have reduced the need for many of those offices.
Twitter's partnerships team has also been instructed to renegotiate content deals with major sports companies like the one with the NFL.
The boss of the "Boring" company also ordered Twitter employees to renegotiate deals the company had with companies like Amazon and Oracle that provide computer and technology services, and ordered employees to stop working of Musk's company to communicate with them in the future if they refused to renegotiate, she said. Three people said the company's credit cards for Twitter employees were also closed.
Expensive perks
Musk also ended other Twitter perks and cut free lunches, which he says cost the company more than $400 "for each lunch served."
According to a person familiar with the move, Musk's team, including his personal attorney Alex Spiro, has severed Twitter's ties with some of the outside law firms that worked with the company's former management in a more than $44 billion lawsuit to have.
Earlier this year, Twitter sued Musk after he tried to back out of his agreement to buy the company. Also, some social and charitable projects have been suspended on Twitter.
"Elon has shown that he only cares about recovering the losses he has incurred for not breaking his commitment to buy Twitter," an employee wrote on Twitter this month via internal messaging system Slack.

#lunch #travel #donations.. #Musk #squeezes #Twitters #expenses