Leader of the "Twenty" in Bali. Politics separated them and brought them together through the "mangroves".
Not only did the white shirts unite them, but they also lined up behind the seedlings of the "mangrove" fruit, in images absent from the battles of politics and freed from the confines of closed spaces.
Thus, on Wednesday morning, the leaders of the Group of Twenty and some of those invited to the summit appeared outside the meeting rooms and away from thorny files and differences, in elegant, modest attire, free from the shackles and protocols of the event.
On the second day of the group's summit in Bali, Indonesia, the leaders' program seems to deviate from the official agenda, ending up in the Ngurah Rai Forest Park (Al-Tahura) in the city of Denpasar.
There, their host, Indonesian President Joko Widodo, wanted them to join him, wearing white-collared long-sleeved shirts complete with the summit's logo and the host country's name, while some wore white caps with the same logo.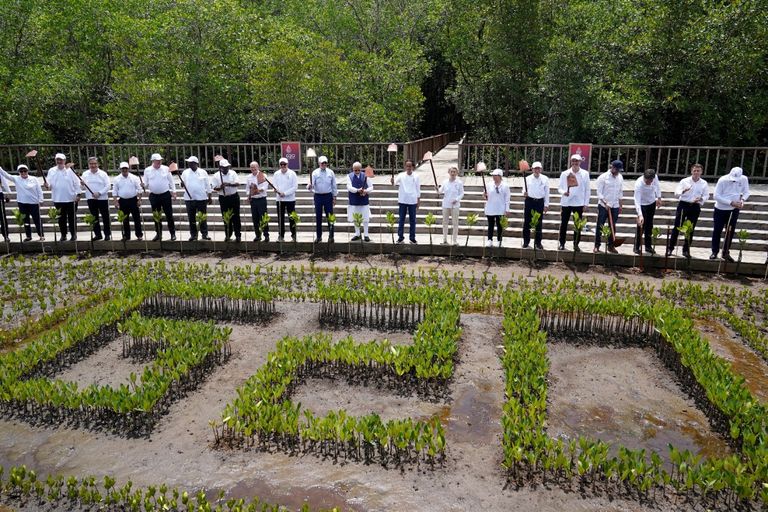 As of this morning, guests from G20 member states and invited countries have been arriving on site to take part in other Summit activities, including planting mangroves and observing their conservation process.
Among the leaders and invitees, German Chancellor Olaf Scholz, Australian Prime Minister Anthony Albanese, US President Joe Biden, Indian Prime Minister Narendra Modi, and French President Emmanuel Macron and others arrived at the site.
Widodo was the first to arrive at the venue, accompanied by a group of local and foreign journalists, to document moments when side talks mingled with group meetings.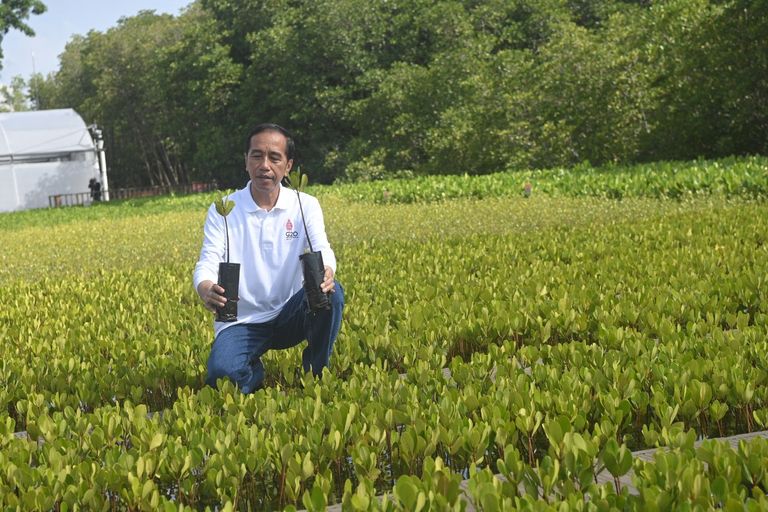 The Indonesian President toured the site where the G20 side event, a mangrove conservation demonstration, will be held and inspected the exhibit point, a circular path connected to a path in the middle of the mangrove forest.
Later, dressed in a white t-shirt and black sneakers, Widodo continued his journey to the mangrove nursery area, which has about 6 million seedlings.
After wandering around for more than 20 minutes, he ended his tour of inspection by returning to a pavilion dedicated to relaxation and entertainment for state guests.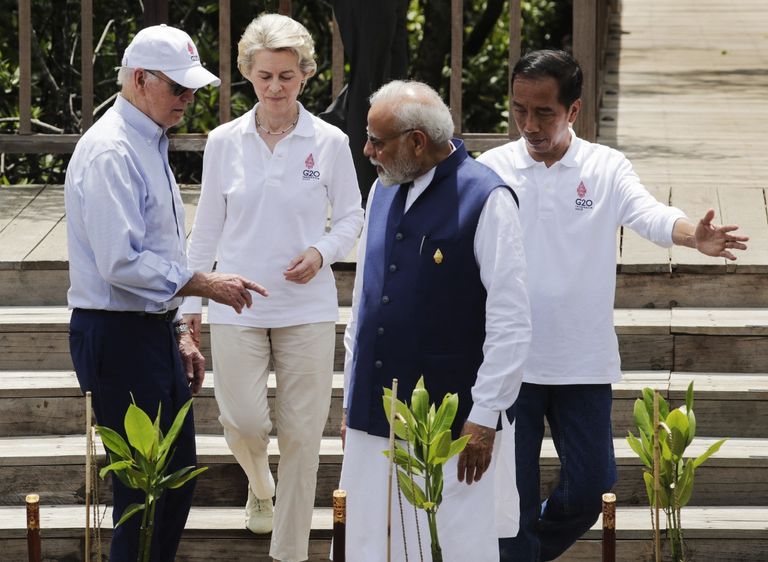 But even within this class of farmers, "differences" seem to have arisen between some leaders, each trying to verify their information about the tree and provide an analysis that automatically leads to problems with climate change and its impacts.
The Indonesian President quickly intervened to resolve the "disagreements" by presenting the mysteries of planting and preserving these trees in the light of climate change, so tensions eased and suggestions for taking "selfie" photos began.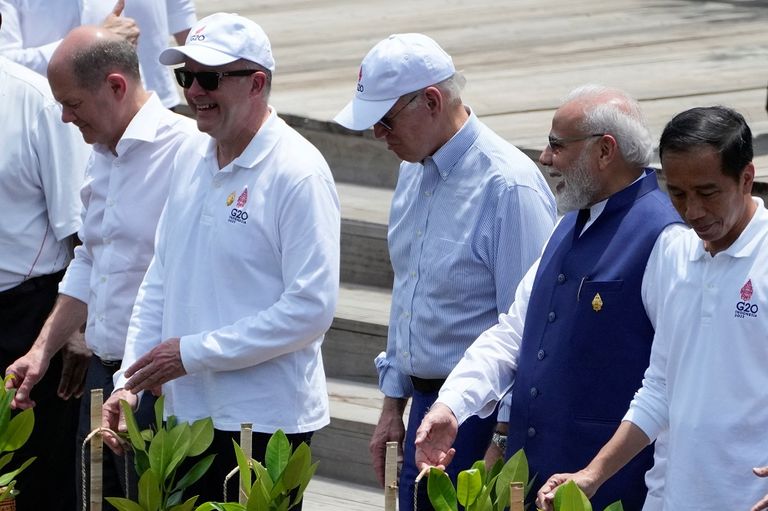 Through the side activity, the Indonesian President wants to show that his country is serious about restoring and rehabilitating mangrove forests to address climate change issues.
A goal he reiterated in media statements he made during his inspection visit, stressing that Indonesia will show a strong commitment to overcoming the effects of climate change.

#Leader #Twenty #Bali #Politics #separated #brought #mangroves