ISIS bride again.. "She was a child and a victim of smuggling"
She is still the British ISIS bride Shamima BegumStaying in a camp for the organization's displaced families in north-eastern Syria, she is struggling to regain her citizenship after asking her country for forgiveness.
Perhaps the major turning point in her life after joining the organization was the withdrawal of her British citizenship and the loss of 3 of her children who died immediately after birth.
He appealed the court's decision
In the news of the young woman, who was 15 with two of her companions when she left London Airport in 2015, her lawyers were challenging the UK government's decision to strip her of her citizenship.
They told a court in London that she may have been a "victim of child trafficking," according to Reuters on Monday.
Shamima Begum as she left London Airport with two of her companions in 2015 (Associated Press)
smuggled victim
Her attorney, Samantha Knights, said the decision to revoke her citizenship effectively placed Begum in exile for life.
She added: "This case concerns a 15-year-old British girl who, with her friends, was won over and influenced by ISIS's urgent and influential propaganda machine."
Her lawyers also said in a defense memorandum presented to the court that the Home Office stripped her of her citizenship "without attempting to investigate and determine whether Begum was a child trafficking victim."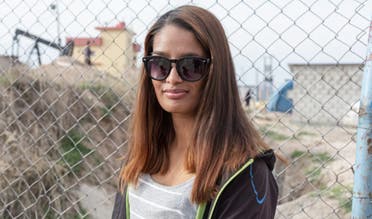 Shamima Begum
They also noted that there is clear evidence that Begum "was recruited and taken in for the purpose of sexual exploitation in Syria."
"It didn't secede from ISIS"
However, Home Office lawyers said the case had more to do with national security than smuggling.
James Eddy, a UK government lawyer, said in a written memorandum submitted to the court that Begum had allied with ISIS and lived in Syria for four years.
He also pointed out that they left ISIS territory "only when the caliphate collapsed," adding that "even at this point, the evidence suggests they only left for security reasons and not because of a real break with the group left".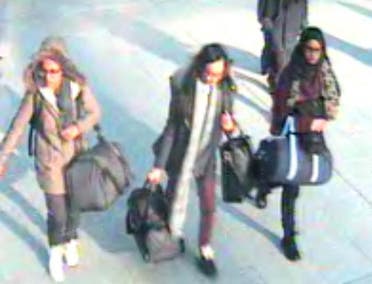 Shamima Begum and her two friends (AFP)
It is noteworthy that in 2015, Shamima Begum left London at the age of 15 and traveled to Syria with my friend, a student, where they married an ISIS fighter and gave birth to three children, all of whom died in infancy.
While the British government stripped her of her citizenship in 2019 on national security grounds shortly after she was found in a detention center in Syria.
Begum, now 23, is appealing the decision in five-day hearings before the Special Immigration Appeals Commission, a special court that hears appeals against decisions to revoke citizenship on national security grounds.

#ISIS #bride #again. #child #victim #smuggling