International Children's Day.. 6 fun things to do with your son to make him happy
On International Children's Day we celebrated it in schools from a young age and sang many songs with teachers and many parents and that has engraved this day in our minds to this day, but now that children have become parents they may want to plan this one Celebrating the day with their children in a unique and unique way to create memories in their minds that bring happiness to their hearts, and although times have changed and parents cannot attend parties in the morning because of work or busyness, according to the seventh day gives an overview of some different and fun ideas to implement after work hours, according to the For parenting firstcry website.
Hiking together
in International Children's Day You can celebrate with your child the old-fashioned way by walking in the garden, eating sandwiches and juices, playing together in the garden and enjoying the activities that the garden offers such as a special day for all family members.
Go for a walk with your child
A day in the mood of the child
You can tell your child that it's their day and they can choose what they like to do, whether it's playing, going out, going to the movies, doing something harmless that they've been forbidden as a punishment, or according to the child's opinion and what you do can.
Disney party
Disney characters are an important part of most people's childhood, so planning a Disney-themed Children's Day party will make your children's party special and fun. It will show some famous Disney movies in the house, and its protagonists will be mother, father and children.
dance party
Dancing is fun, and it's fun for all ages. You can prepare your living room, put on some of your children's favorite songs and dance with them all evening.
Home Theater Party
There are few things children enjoy more than a good movie. Just set up a home theater with their favorite movies, popcorn, snacks and sweets they love because there's a day in the year when they feel like stars.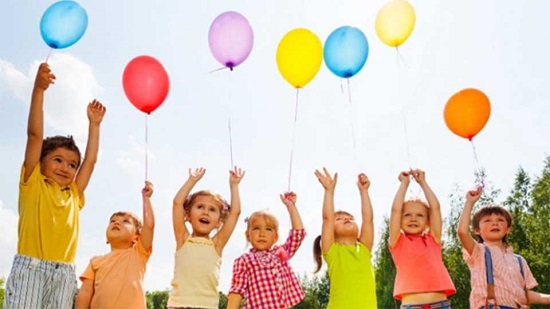 children's day
Bake with them
Children like to knead, but many mothers do without it because of the chaos in the kitchen. Today we don't mind kneading together and playing with flour with them, creating fun memories for everyone and taking photos together.

#International #Childrens #Day. #fun #son #happy