In numbers.. What has the Moroccan national team presented in 5 editions ahead of the 2022 World Cup?
Awaiting their sixth participation in the 2022 World Cup, which is currently being played in Qatar and lasts until December 20, the Moroccan national team is hoping for an outstanding performance at the World Cup, which will be held in an Arab country for the first time in time.
The date of the match between Morocco and Croatia


The Morocco-Croatia game takes place today, Wednesday, at 12 noon at the Al-Bayt Stadium and Group F of the World Cup features Morocco, Belgium, Croatia and Canada..
The Moroccan national team is one of the Arab teams that recently announced their final list for the tournament and has participated in previous editions throughout its history, starting from the 1978 tournament to the last competition Russia 2018.
On November 17, the national team meets Georgia in front of fans in a friendly match in the United Arab Emirates ahead of their participation in the World Cup.
The Moroccan national team is taking part in the 2022 World Cup finals in Group F alongside Belgium, Croatia and Canada.
The list of the Moroccan national team included 26 players, and they are:
Goalkeepers: Yassin Bounou, Mounir Al-Mohammadi, Reda Al-Teknaouti.
Line of Defence: Roman Sayes, Nayef Akrad, Ashraf Dari, Ashraf Hakimi, Jawad Al-Yamiq, Nasser Al-Mazrawi, Yahya Atiyatallah, Badr Bannon.
Midfield: Sufyan Amrabat, Salim Amlah, Abdel Hamid Al Sabiri, Amin Harith, Ezz El Din Onahi, Yahya Gibran, Hakim Ziyash, Zakaria Abu Khalal, Sufyan Boufal, Abdel Samad Al Zalzouli, Bilal Al Khanous.
Offensive line: Abdul Razzaq Hamdallah, Youssef Al-Nusairi, Walid Shadira, Elias Al-Shaer.
Morocco's numbers at the World Cup came separately in each issue.
Morocco takes part in the 1970 World Cup
3 matches
1 draw / 2 losses
Record 2 / Receive 6
44.7% ball possession
254 successful passes/meeting
7 successful crossings
53 shots – 14 on target
44.3 earnings per tackle/meeting
7.7 Saves/Encounter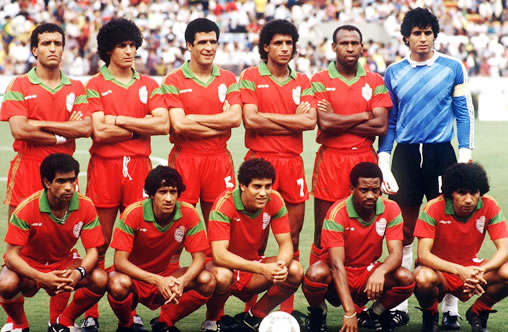 Morocco 1986
Morocco takes part in the 1986 World Cup
4 matches
1 win / 2 draws / 1 loss
Register 3 / Receive 2
57% ball possession
398 successful passes / hits
13 successful crossings
48 shots – 13 on target
75 tackles / 83 tackles
44 win the tackle/meeting
3.5 Saves/Encounter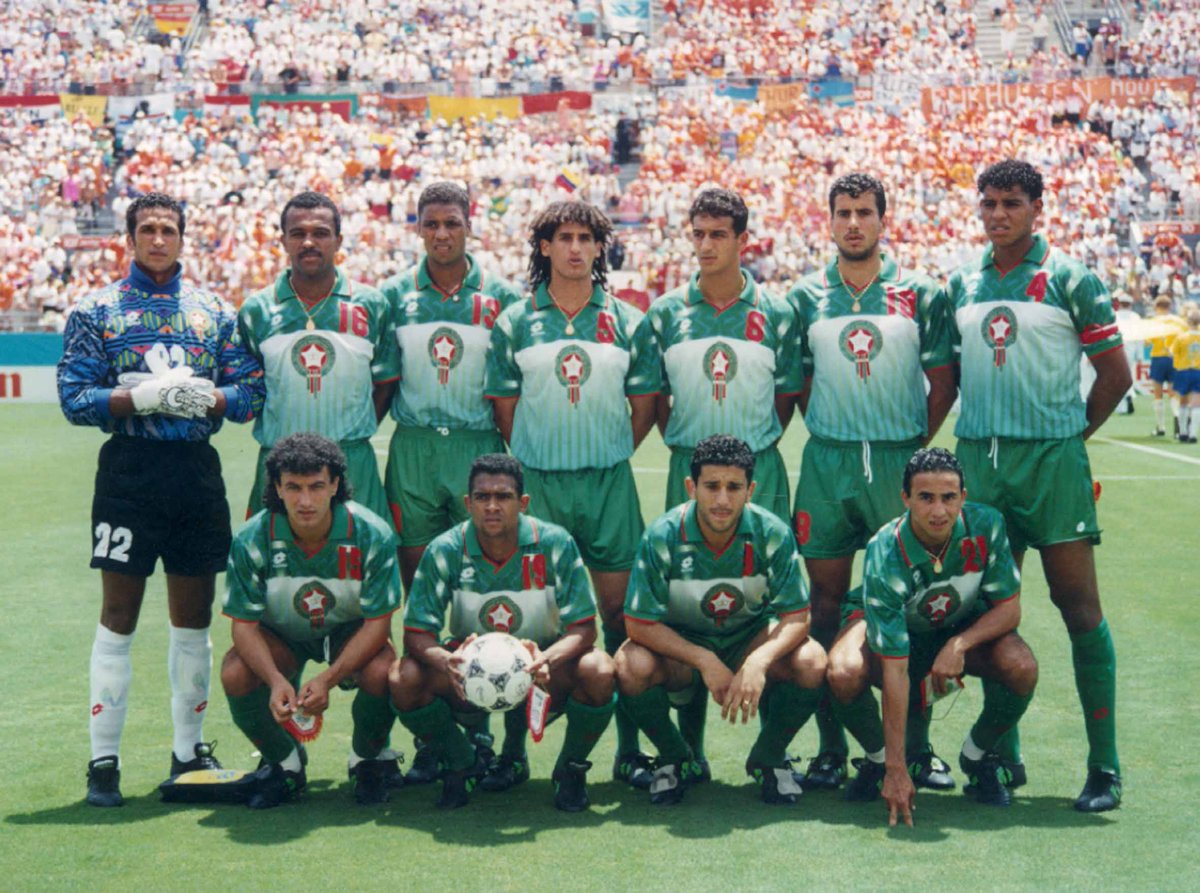 Morocco 1994
Morocco takes part in the 1994 World Cup
3 matches
3 losses
2 record / 5 receive
46% ball possession
288 successful passes/meeting
17 successful crossings
66 shots – 22 on target
35 tackles / 80 tackles
61.3 earnings per tackle/meeting
1.3 saves/encounter
Morocco 1998
Morocco takes part in the 1998 World Cup
3 matches
1 win/1 draw/1 loss
5 scored / 5 received
50.7% acquisition
348 successful passing/encounter
9 successful crossings
39 shots – 14 on target
58 tackles / 69 tackles
54.7 earnings per tackle/meeting
4 saves/encounter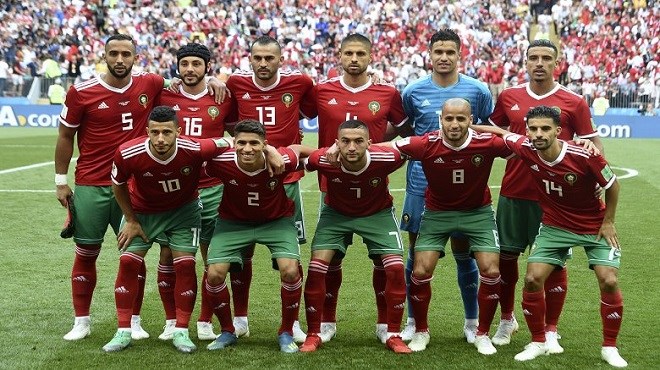 Morocco 2018
Morocco is taking part in the 2018 World Cup
3 matches
1 draw / 2 losses
Record 2 / Receive 4
49.3% ball possession
307 successful passes / hits
15 successful crossings
34 shots – 10 on target
24 tackles / 48 tackles
60.3 earnings per tackle/meeting
1.7 Saves/Encounter

#numbers. #Moroccan #national #team #presented #editions #ahead #World #Cup