Hungary postpones approval of Finland and Sweden joining NATO
Hungarian Prime Minister Viktor Orban announced today, Thursday, that the country's parliament will approve the accession of… Finland and Sweden of NATO next year, bearing in mind that the accession dossier of the two countries is still pending and ratification by Budapest and Ankara is still pending.
Speaking on the sidelines of a Visegrád Group summit in Slovakia, Orban made it clear that his country supports these two countries joining NATO and indicated that the issue will be on the agenda of next year's parliament's first session.
The first session of the Hungarian Parliament is scheduled for February next year.
The ruling party refused to schedule a meeting
The ruling party in Hungary has repeatedly refused to schedule a parliamentary session to discuss the issue, despite the government's insistence that it supports the two countries' entry into NATO.
Earlier this month, Gergely Golias, head of Hungary's prime minister's office, said the country's parliament must pass anti-corruption reforms demanded by Brussels before it can discuss the issue of joining NATO.
Sweden, Finland, NATO (iStock)
Hungary is in talks with Brussels to release billions of dollars in funding from an EU fund that is currently on hold amid corruption fears.
The opposition is suing
The Hungarian opposition, in turn, accused Orban's party of stalling the issue by refusing to put the issue on the parliament's agenda for a vote.
The Socialist Party called the matter "incomprehensible and unjustified", while the Momentum Party accused the government of "blackmailing" the European Union.
It is worth noting that 28 NATO countries have ratified the accession of Sweden and Finland to the defense bloc.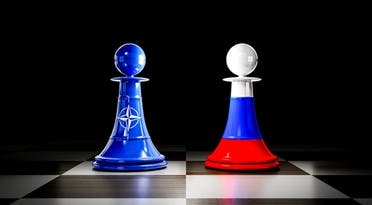 With their bid to join NATO, the two countries abandoned a decades-old policy of nonalignment after Russia launched a military operation in Ukraine in February.
The accession of new members to the defense bloc requires the unanimity of the member states.

#Hungary #postpones #approval #Finland #Sweden #joining #NATO