Explosion in Istanbul. Bulgaria files charges against 5 suspects
Bulgarian prosecutors announced on Saturday that they had indicted five suspects following the November 13 attack in Istanbul, which the authorities accuse the authorities of being Kurdish fighters from the Kurdistan Workers' Party (PKK) and their allies in Syria.
"Five people are accused of helping one of the alleged perpetrators to flee Turkey," a spokeswoman for the Sofia Public Prosecutor's Office, Sika Mileva, told AFP.
The spokeswoman also said the defendants' role in Bulgaria was "logistical".
Forensic evidence at the bombing
Local TV stations reported that three of them were from Moldova and another from an unspecified Arab country.
A Turkish court had ordered 17 suspects were detained pending trial They are accused of undermining the country's unity and integrity, premeditated murder and attempted murder in connection with the Istanbul bombing, Turkey's Anadolu Agency reported on Friday.
The court released Three other suspects Waiting for the process. It also ordered the deportation from Turkey of 29 people arrested by police in connection with the attack.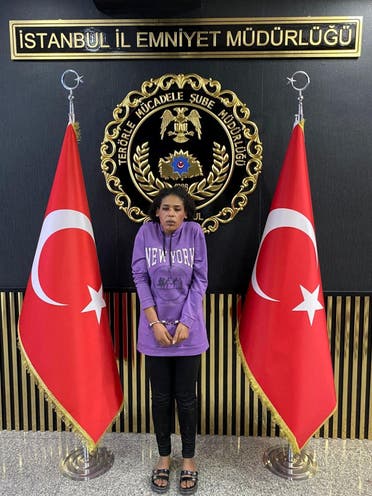 The prime suspect is Ahlam al-Bashir
target The explosion that took place on November 13th Busy Istiklal Street, lined with shops and restaurants, has claimed the lives of six people, including two children. More than 80 others were injured in the blast.
The Turkish authorities blamed the banned Kurdistan Workers' Party (PKK) and affiliated Syrian Kurdish groups for the explosion. Kurdish groups denied any role.
The Kurdistan Workers' Party (PKK) has been leading an armed uprising in Turkey since 1984. The conflict has since claimed the lives of tens of thousands of people.

#Explosion #Istanbul #Bulgaria #files #charges #suspects