An Internal Struggle… What's Happening in Trump's Party After Congress' 'Backlash'?
A dispute is heating up in the halls of the Republican Party after a below-expected midterm election performance for members of the US Congress.

In what can be described as an internal struggle, the voices of those calling for a change in the leadership of the Republican Party are rising day by day.
Former President Donald Trump has announced his support for a potential rival of Mitch McConnell as Republican leader of the Senate.
Trump said in a phone call to Fox News that he supports Florida Senator Rick Scott as a possible contender for Republican Senate leader.
The former Republican president also reiterated his displeasure with McConnell and, according to a report in the US magazine "Newsweek", also criticized his wife Elaine Chao with racist statements.
"I think Rick Scott would be a lot better than McConnell," Trump said.
He continued, "I know McConnell well. I call his wife CoCo Chao. I wasn't sad to see her go. I'm not a McConnell fan and I'm a Rick Scott fan."
Despite the Republicans' progress and their expected control of the House of Representatives, the party's performance fell short of expectations, which spoke of a "red wave" in the polls.
throw charges
All within the Republican Party traded allegations after the disappointing showing in the last midterm elections.
As the Georgia vote continues, Democrats tend to retain a majority in the Senate and potentially increase it by a seat.
Republicans still favor restoring the House of Representatives, but by a much smaller majority than expected.
Many right-wing supporters within the party pointed the finger at Trump for the party's failure, noting that a large number of his candidates had failed.
A case in point is Dr. Mehmet Oz, who failed in the Pennsylvania Senate, losing to Deputy Governor John Fetterman and all of the swing state's major candidates.
Instead, Trump blamed Republican Party leadership, including McConnell.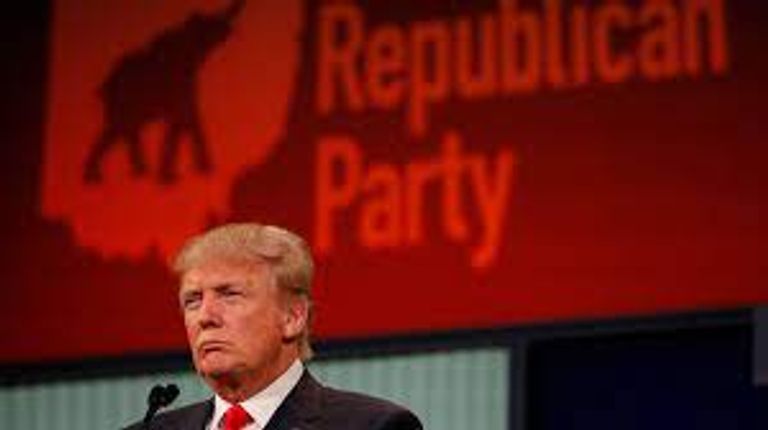 Trump and McConnell fight

Relations between Trump and McConnell soured for nearly two years after the Kentucky Senator opposed Trump's role in inciting the January 6, 2021 Capitol riots.
Amid the power struggles, Republican Senate nominee Blake Masters criticized McConnell after the failure of the expected "red wave" in the midterm elections.
Masters, who lost to Democratic Senator Mark Kelly in Arizona, is one of several Republicans who appeared to be questioning McConnell ahead of a leadership election scheduled for Wednesday after the midterm elections.
"McConnell decided to spend millions of dollars attacking another Republican in Alaska instead of helping me defeat Senator Mark Kelly," Masters told Fox News.
In his role, McConnell runs a fund for a super-aligned PAC group with McConnell canceling nearly $8 million in Arizona ad bookings between September 6 and October 3 and ending ad purchases in the Sept. October-November scheduled race cut $9.6 million
A number of Republican senators, including Ted Cruz, Josh Hawley and Marco Rubio, have had to postpone voting, but GOP leadership appears to be on track to wrap up voting.

#Internal #Struggle.. #Whats #Happening #Trumps #Party #Congress #Backlash