An American who works in an aid organization was killed by gunmen in Baghdad
Iraqi police sources revealed that an American national was killed in the capital Baghdad on Monday after a failed attempt to kidnap him.
She added that the body was taken to a hospital in the Karrada district of the Iraqi capital, while an initial report from the hospital indicated he died from a bullet.
"According to our initial investigation and eyewitnesses, gunmen tried to kidnap the American citizen," said an Iraqi police major.
Another police source also said the victim was carrying an ID showing he works as an English teacher, according to Reuters.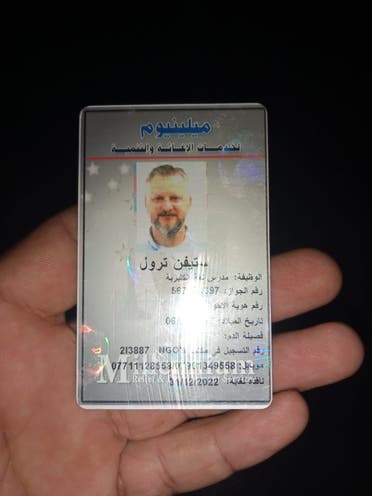 American Stephen Edward Troll
Nobody took responsibility
In addition, two Iraqi police officers said on condition of anonymity that the man was shot while driving through the Karrada area on the east bank of the Tigris, but the reason for his target was not clear and neither party immediately claimed responsibility.
The two security officers confirmed the killing of the American citizen, who worked for an international aid organization, without giving his name. They added that the details are not yet available but the investigation is ongoing.
US Department of State: We await the reports
On the other hand, US embassy officials contacted by The Associated Press said they heard about the shooting and had no information about it.
As the US State Department said, "We await reports of the killing of an American citizen in Baghdad."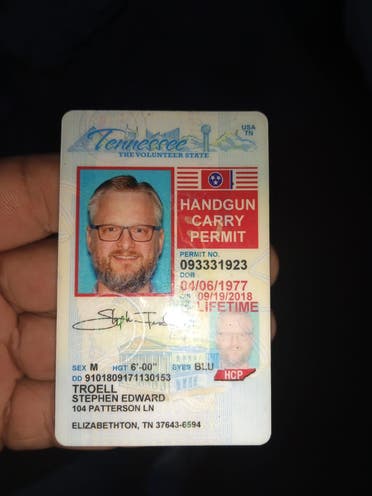 American Stephen Edward Troll
Tahoe and black Mercedes
In addition, the "Al-Arabiya/Al-Hadath" correspondent reported that unknown persons shot and killed an American citizen named Stephen Edward Troll in the Karrada area – Al-Sina'a Street – near the Rafidain Bank and he was killed in the street.
He also pointed out that the assassination took place while the citizen was driving his personal white Prado vehicle and explained that the perpetrators used two cars, the first a black Tahoe and the second a black Mercedes.
The reporter pointed out that the American citizen works for the Millennium Organization for Relief and Development Services, which is affiliated with the US Agency for Development. The body is currently in Sheikh Zayed Hospital.
rare attacks
It is noteworthy that such attacks on individuals in the Iraqi capital have been rare since ISIS was defeated in 2017, but rockets are sometimes fired at the US embassy.
Washington-led coalition forces recently ended their combat deployment in Iraq but continue to play an advisory role to Iraqi forces in their fight against ISIS.

#American #works #aid #organization #killed #gunmen #Baghdad