Al-Sudani leads the formation of a committee of inquiry into the murder of an American in Baghdad
Today, Monday, the Prime Minister and Commander-in-Chief of the Iraqi Armed Forces, Muhammad Shia Al-Sudani, ordered the Interior Ministry to set up a committee of inquiry into the killing An American citizen in the capital, Baghdad.
A statement from the Security Media Cell said that Al-Sudani ordered Interior Minister Abdul Amir Al-Shammari to form a committee made up of ministry officials and other security agencies to investigate the circumstances of the incident, which took place earlier today Has.
The statement added that a committee was formed immediately after the accident "to find out details and causes and reach out to the perpetrators as soon as possible".
And Iraqi police sources revealed that an American national was killed in the capital Baghdad today, Monday.
They killed him while he was driving
In addition, the "Al-Arabiya/Al-Hadath" correspondent reported that unknown persons shot and killed an American citizen named Stephen Edward Troll in the Karrada district – Al-Sina'a Street – near the Rafidain Bank .
He also pointed out that the assassination took place while the citizen was driving his personal white Prado vehicle and explained that the perpetrators used two cars, the first being a black Tahoe and the second a black Mercedes.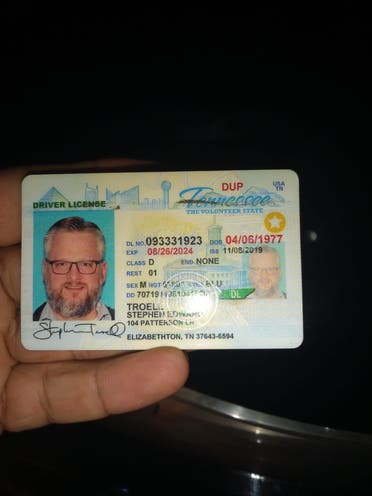 American Stephen Edward Troll
US Department of State: We await the reports
On the other hand, US embassy officials contacted by The Associated Press said they heard about the shooting and had no information about it.
As the US State Department said, "We await reports of the killing of an American citizen in Baghdad."

#AlSudani #leads #formation #committee #inquiry #murder #American #Baghdad