A medical "revolution"… Transfusion of laboratory-grown blood to the needy without a donor
In the world's first clinical trials, scientists transferred lab-grown red blood cells to two patients without any adverse side effects.
These cells, which take three weeks to form, could revolutionize blood transfusions for patients with blood disorders such as sickle cell anemia and patients with rare blood types, for whom it can be difficult to obtain good donor blood.
The blood cells, prepared in the laboratory, were grown from donor stem cells and transferred to the volunteers in amounts of 5-10 ml (about 1 to 2 teaspoons).
The study aims to examine the lifespan of cells cultured in a laboratory compared to a standard infusion of red blood cells from the same donor.
Laboratory-grown blood cells are expected to perform better than donated red blood cells because the blood cells produced are fresh, meaning patients who need blood on a regular basis may not need blood transfusions as often.
"This challenging and exciting experiment is a major stepping stone for making blood from stem cells," said Ashley Toy, professor of cell biology at the University of Bristol and director of the Transplant Unit for Blood and Red Cell Products at the National Institute of Human Rights.
"We hope that the red blood cells cultured in our laboratory will last longer than those from blood donors," said Cedric Jeffert, professor of transfusion medicine and consultant hematologist at Cambridge University and NHS Blood and Transplant (NHSBT).
"If our world's first study of this type is successful, it means that patients who currently require regular long-term blood transfusions will need fewer transfusions in the future, helping to transform their treatment."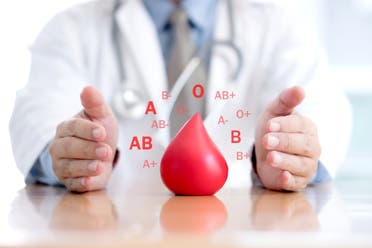 The blood donations were collected from the NHSBT blood donation base for the experiment and the stem cells were separated from their blood. These stem cells were then grown in a laboratory at the NHSBT's Advanced Treatment Unit in Bristol to produce red blood cells.
At least 10 volunteers are expected to receive two small transfusions, at least four months apart, comprising one of the donated red blood cells and one of the laboratory-cultured red blood cells.
This allows scientists to study whether "young" red blood cells made in the lab last longer than cells made in the body.
dr Farrukh Shah, medical director of blood transfusions at NHSBT, said: "Patients who require regular or intermittent blood transfusions can develop antibodies against small blood groups, making it difficult to find donor blood to be transfused without the risk of a possible reaction. life threatening."
This world-leading research lays the groundwork for making red blood cells that are safe to use in blood transfusions for people with conditions like sickle cell anemia.
Normal blood donations are still needed to provide the vast majority of blood. But the potential for transfusion patients to benefit from this work is critical.
Further studies are needed before clinical use in patients. However, the scientists said this research is an important step towards the future of using synthetic red blood cells to improve the treatment of patients with rare blood types or those with complex transfusion needs.

#medical #revolution.. #Transfusion #laboratorygrown #blood #needy #donor